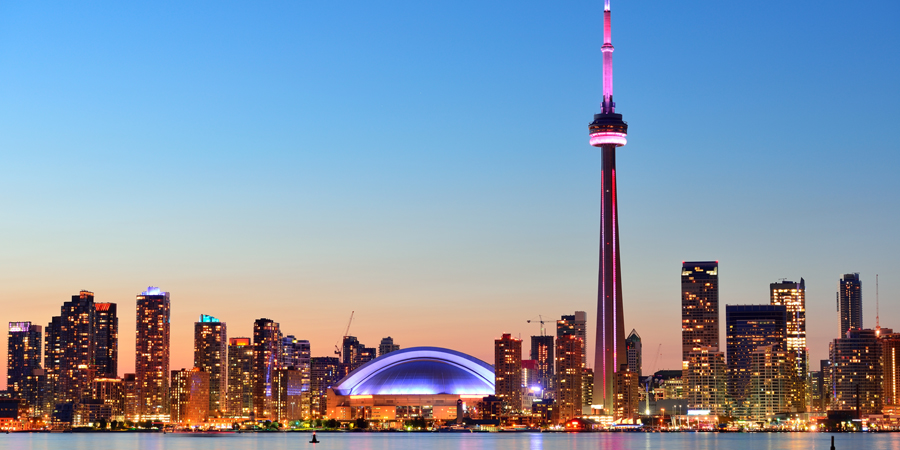 Mixing it Up:
Toronto offers one of the most diverse populations in Canada, so it is a great spot to people watch. With tons of people from different cultures and walks of life, there is always something interesting to see and learn.
Location, Location:
Pretty much everything you could ever want or need is a block or two away, so you are always in a prime location. Super markets, clothing, food- the city has it all!
What's On: There is always some kind of festival or event going on in some part of the city. Whether it is a weekly market, a food festival or even a festival focusing on your pets- there is never a dull moment in Toronto.
Munchies:
Being a mixing bowl of cultures has its perks. You can get virtually any kind of food you want in the city of Toronto. Thai, sushi, Italian, Portuguese, Greek, Mediterranean, Indian- the list goes on. If you're craving it, you can find it in TO.
Celebrity Spotting:
Toronto is a hot spot for filming. Next to New York it is one of the most versatile cities to film in so it is often used for office and crime dramas, as well as feature films. If you are lucky, you might just run across the likes of Angelina and Brad during the Toronto Film Festival!
Health Friendly- Toronto is great at promoting healthy lifestyles. Not only are there bike lanes on almost all major streets, but there are a variety of health centers, yoga studios and vegan/vegetarian food options throughout.
Arts and Crafts:
Toronto is a city that prides itself on its creative spirit. There are whole neighborhoods such as Kensington Market that showcase art and homemade market goods on a weekly basis. There is also a huge professional graffiti culture in the city and it can be seen brightening up walls and side streets all over the city.
Nightlife:
As with most major cities, Toronto is big on its nightlife scene. You can find everything from high-end wine bars to $3 beer pubs, and all the wild clubs in between. If you are looking for something to do at night, there will be no shortage of options in the entertainment district.
We Bleed Blue:
Despite all odds, Toronto sports fans are notoriously loyal to our two home teams, The Toronto Blue Jays and The Toronto Maple Leafs. No matter what the season, you are sure to see a lot of blue in the city repping our hometown favourites.
The PATH:
Everyone is always complaining about Canada's winters, but Torontonians don't have to brave the cold thanks to the PATH. The PATH is a completely underground walkway that goes throughout most of the core of the city and features tons of shops, so you never have to go outside if you don't want to!